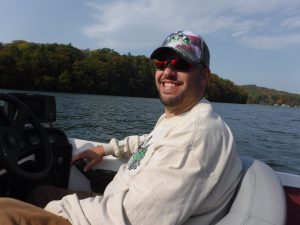 Ryan "TUG" Fifield grew up in Salem, a small town in Washington County in Upstate, New York. Growing up he spent more days on the water and in the woods then he did at school. At an early age, his grandpa and dad would bring him down to the local trout steam where they would teach him the tricks of the trade and how to outsmart those wiley trout. During the summer months, he spent time with his family camping and fishing at Crown Point, NY on the banks of Lake Champlain.
At age 16, Ryan's parents bought him his first bass boat and encouraged him to start fishing tournaments. That exploded his passion for bass fishing. After winning numerous tournaments, he knew he found something that he wanted to share with others. Ryan started taking out family and friends on lakes like Cossayuna, Saratoga, Ballston, and Champlain. He shared with these folks what he knew about the art of fishing. The smiles on their faces after successfully catching fish on the techniques that he taught them, proved to be priceless for him.
At an early age, Ryan's dad, Richard, took him to the rifle range and taught him how to shoot and be responsible with a gun. He learned so much from his dad and applies those valuable lessons everyday not only to his business, but also to how he chooses to live his life and treat others. His dad was his hero.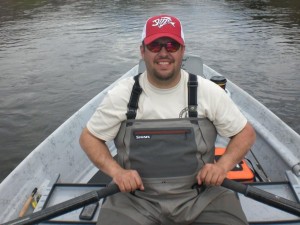 Ryan is a New York State Licensed Guide, license #6310. He holds certificates in First Aid, CPR/AED & Boater Safety.
As a registered New York State Guide, he has the skills and experience to lead outdoor recreation adventures. He understands the importance of maintaining a safe environment and prior to embarking on trips, he reviews trip protocols with all guests.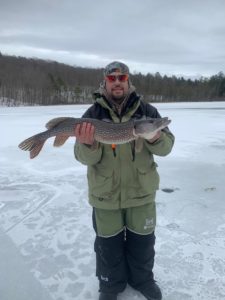 When necessary, he provides basic instruction in safe practices, techniques and skills. He is a member of NYSOGA (New York State Outdoor Guides Association.) Also, Ryan volunteers time to teach courses in gun and bowhunting safety, as he is a New York State Certified Gun & Bowhunter Education Instructor.
Ryan married the love of his life, Alicia, in 2007. They live in Salem, NY with their two precious Siberian Huskies, Chili and Dakota.